Skip to Content
Grow With Us
"The NMCA training program was my choice for in-depth study of Michael Chekhov's method of acting. I chose to come from Israel several times and complete the certification program and how the choice paid off!"
-Ofir Duan, Actor & Michael Chekhov Teacher/Coach.
NMCA offers a variety of training programs throughout the year, in addition to certification programs for actors, directors, and designers, as well as artists who are interested in teaching NMCA's pedagogical approach to Chekhov's body of work.  We make the Michael Chekhov Playbook that contains extensive charts, lecture notes and resources available to participants for a 75% discount from its retail price. This work is not just for people who identify as artists.  We encourage expanded applications for human health and development practitioners.
Train With NMCA in Our Educational Programs
Actors and theater people can participate in several training programs through NMCA. We also offer certification programs for Michael Chekhov pedagogy teachers. There are many certified teachers throughout the country, and more receive their certifications every year. Our training programs include the following: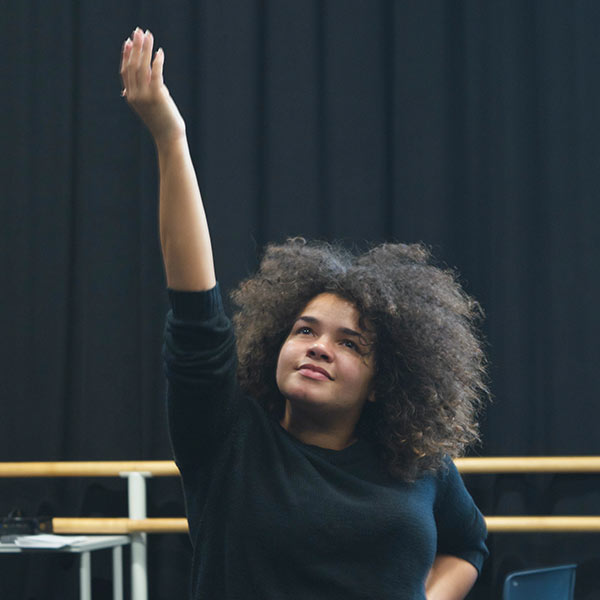 Michael Chekhov Training Intesive
76 hours of lecture, improv, and practice. This option for artists NEW or CONTINUING with Chekhov is our flagship training program. It includes 56 hours of intense practice in Michael Chekhov's techniques that Master Teachers Lisa Dalton and Will Kilroy enhance and explain. You also get additional mini-workshop hours in directing, performance, auditioning, and analysis. We currently teach these programs in early June at New Mexico State University and over the January 1st holiday week at Gainesville, FL's University of Florida.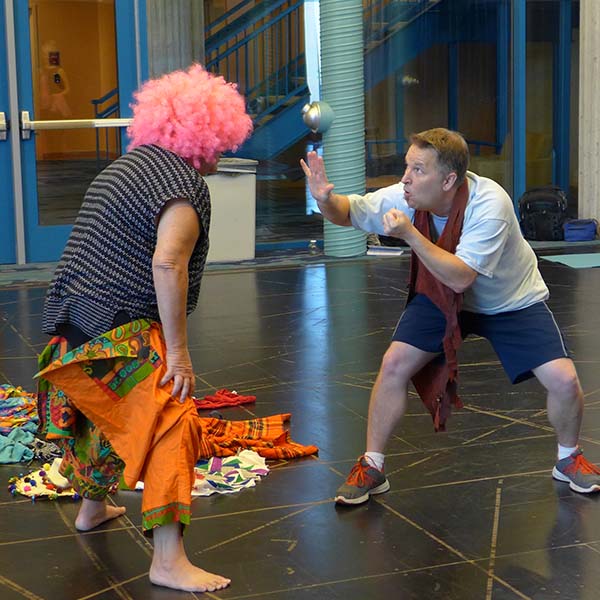 Deeper-By-Demand
Alumni are welcome to take our Chekhov Training Intensive week or a Foundation Course, held in Las Cruces at NMSU the week after our intensive workshop. We spend this week exploring advanced theater concepts while diving deeper into several Chekhov tools from his Chart of Inspired Action. including Eurythmy, Steiner Speech , Psychological Gesture and SynthAnalysis (tm). During this program, we also devise a complete production to perform to the public using our SynthAnalysis.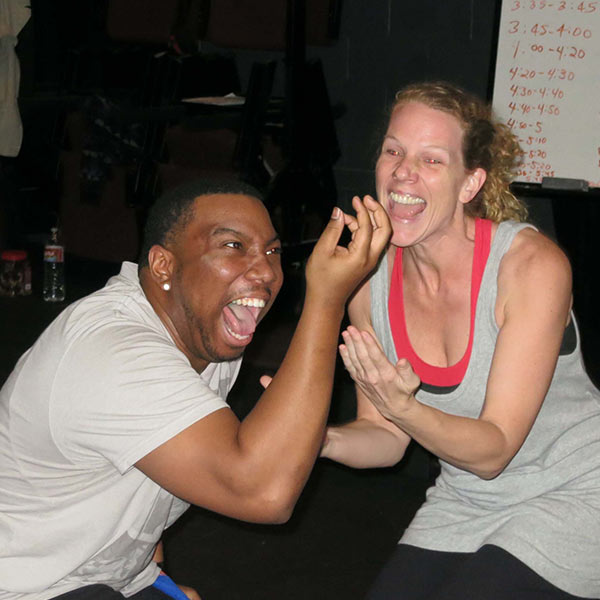 Foundation Course
Offered on Demand and ready to be brought to you, this 16-20 hour course of lecture, practice and performance is customized to your organization. It is also available privately online or in person in North Texas's DFW area. Students attending this workshop learn the basics of all Michael Chekhov's techniques. Call or email us today for details.
Details About Registering for These Programs
NMCA is ready to train you to master your talents in the theatrical world. We have provided details about registration below:
Michael Chekhov Training Intensive Workshop (CTI)
This program's certifications include acting, directing, designing, and teaching, and you can add additional certification programs for $300 each. We include a $50 charge for first-time students for Michael Chekhov's Technique Playbook, which you can reuse at all future workshops. The prices are as follows:
College Students – $795 (Early Bird) or $845 (Regular)
Actor (Includes Actor-as-Educator) – $945 (Early Bird) or $995 (Regular)
Certification Programs – $1,245 (Early Bird) or $1295 (Regular)
Certified Program Re-Take – $645 (Early Bird) or $695 (Regular)
Certification Programs Advanced Day – $185 (Early Bird and Regular)
Master Teacher Certification – $1,500 (Early Bird and Regular)
Deeper-by-Demand (DBD)
We produce this course every other year immediately after Summer CTI at New Mexico State University, and any CTI alumni can attend. You can get deep discount prices when combining DBD with one of DBI's preceding program tracks. We've listed the prices below:
Deeper-by-Demand Only – $695 (Early Bird) or $745 (Regular)
DBD Plus College Students – $1,440 (Early Bird) or $1,490 (Regular)
DBD Plus Actor/Actor-as-Educator – $1,590 (Early Bird) or $1,640 (Regular)
DBD Plus Certification Programs – $1,890 (Early Bird) or $1,940 (Regular)
DBD Plus Certified Programs Advanced Day – $780 (Early Bird) or $830 (Regular)

Come Two Days Early for DBD
Michael Chekhov Training Intensive Week
You can register for this program with a $300 deposit to hold your seat. It takes place in winter in Gainesville, FL, during New Year's week, and in summer in Las Cruces, NM, during early June. We look forward to seeing you there and teaching you valuable theater skills and understanding.
Contact NMCA to Discuss a Membership or Training