Skip to Content
NMCA Welcomes New Students to Master Their Craft
NMCA is devoted to teaching participants of all backgrounds and identities. Our comprehensive programs ensure you develop masterful skills and understanding in your chosen craft through Chekhov's foundational lessons and training. We are up on our feet continuously exploring the Chart of Inspired Action and honing our abilities to optimize your performance. To help you retain all you are learning, our Michael Chekhov Playbook becomes a lifelong resource for reminding you of what the tools and principles are, how to use them and how to build your talent and career through them.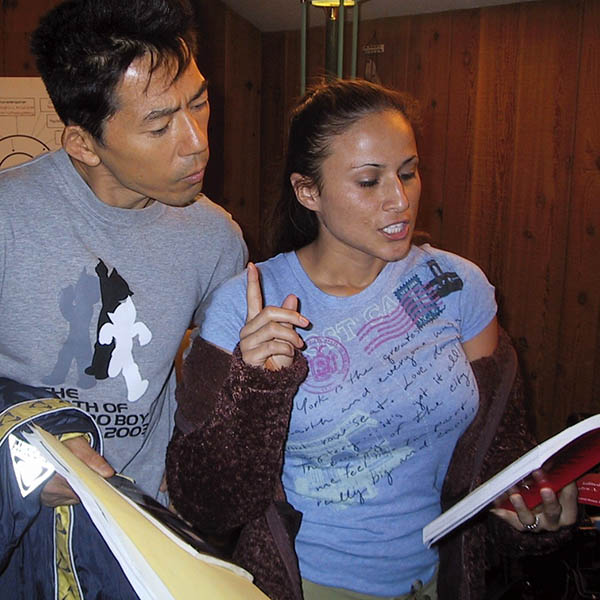 Benefits of Learning From Michael Chekhov's Pedagogy
"The Michael Chekhov work reawakened my sense of the power and possibility of transformation in acting.  At a time when the actor is asked so often to simply 'be yourself' these techniques embrace imagination, invention, physicality, freedom, confidence, and Joy.  What a gift!"
-Gail Cronauer, NMCA Certified Teacher, Star of the Vast of Night.
Growing your theatrical skills and knowledge with Michael Chekhov's training as your guide comes with many advantages. His deep comprehension of acting, directing, and teaching has inspired countless thespians and stage professionals. You benefit from Chekhov's union of body, mind, and spirit and its inherent freedom and positivity, saturating your abilities and understanding. Chekhov awakens deep imaginative and movement-driven impulses. It frees you from the limitation of your memory and promotes joyful creativity. And any techniques you already love to use, can be integrated with Chekhov.
Learning Across Cultures With NMCA
NMCA welcomes all students of all ages, races, creeds, identities and preferences offering a healing restorative process to strengthen your ability to act while maintaining emotional and psychological safety. We place you and your wellbeing at the center of our priorities. Our programs take place in locations like New Mexico and Florida, often with international participants and we have online workshops, webinars, and other resources.
NMCA's weeklong Chekhov Training Intensive (CTI) immerses you in monologues, scenes, directing, design, auditions, and teaching to let you experience the entire system of actor training. We teach you from the Chart of Inspiring Action, covering all techniques three times during the week. Then, you get to participate in a performance for the public. After you successfully complete the CTI, you can build on your training with our other programs, including certifications and our Deeper-by-Demand program. Unlike some programs where new students are placed with associate teachers, you are trained with two master teachers who team teach the entire program. You receive highly personal attention at an affordable rate.
"The CTI gave me six fabulous, gruelingly marvelous Chekhovian days that opened doors to previously unexperienced depths of creative action and understanding and gave me the tools to get back there time and again."Gloria Stafford, Actor/Dance Teacher for the Handicapped. Austin TX.
Contact NMCA to Discuss a Membership or Training