Skip to Content
Our Mission & Vision
Whether you diligently attend our programs to enhance your theatrical skills, or choose a membership to access our rich collection of resources about Michael Chekhov's pedagogy, our association is ready to educate you. The National Michael Chekhov Association, a 501C3 company, actively promotes the work and legacy of Michael Chekhov and offers various programs for new and continuing students, certifications, and Master Teacher certifications.
Our Mission is:
TO ADVANCE THE PERFORMING ARTS BY ENRICHING THE SKILLS OF ACTING STUDENTS OF ALL AGES AND EXPANDING THE KNOWLEDGE OF THEATER-ARTS INSTRUCTORS THROUGH A PEDAGOGY BASED ON THE TECHNIQUES, THEORIES, AND METHODS OF MICHAEL CHEKHOV. We now include Directors, Designers and any interested members of our community.
Our Vision expands on this mission. We are actively calling for a cultural change where through Michael Chekhov's approach, we can growth healthier and happier as human beings and contribute to sharing this culture change with our audiences. By training with these standards in our hearts, and living them in our daily lives and in the stories we tell, we can apply Michael Chekhov techniques to any aspect of our culture, increasing empathy, compassion and harmony.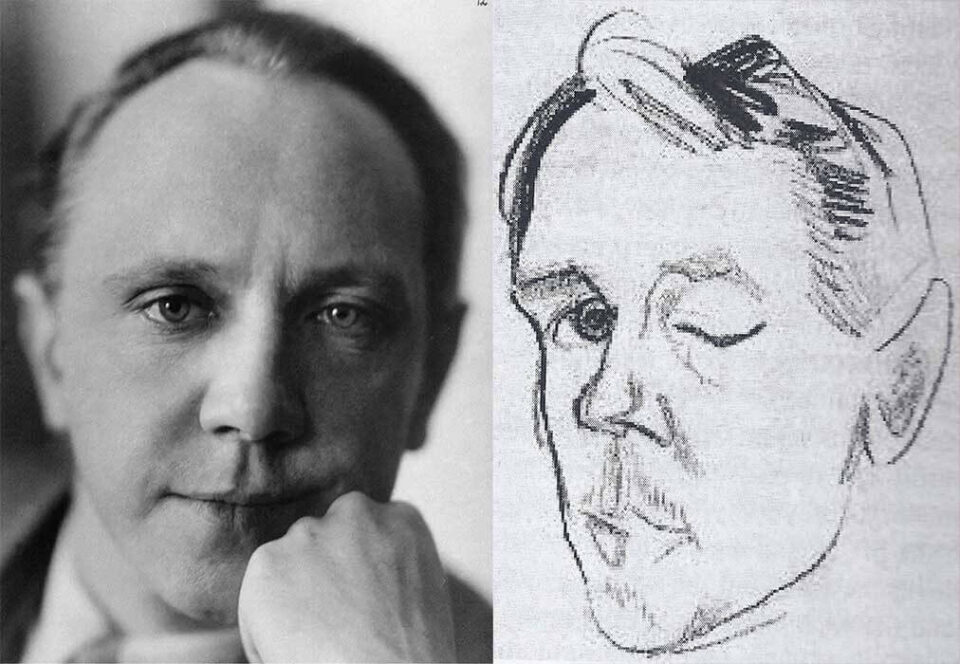 About Michael Chekhov & His History
NMCA invites you to train with us and learn the approach of the theatrical world's notable master Michael Chekhov. He was born in 1891 and was the nephew of Anton Chekhov. He was a member of Stanislavski's First Studio at the Moscow Art Theatre where the "Method" was being developed. was most noted for his deeply transformational characters and his highly developed imagination. In this respect, he strongly objected to the practice of recalling personal memories. Michael Chekhov is considered one of Russia's finest actors. By 1928, he received such severe criticism by the Communist government for his innovative directing and teaching as head of the Second Moscow Art Theater that he was forced to flee the country. Mr. Chekhov taught, directed and performed around Europe for ten years and in 1936 established his first acting school in English with support from Beatrice Straight and the Elmhirst Family. World War II's onset inspired them to move the school in 1938 to Ridgefield, Connecticut. Chekhov trained many actors there and in New York before he moved to Los Angeles in 1942 and garnered an Oscar nomination for Spellbound. His books and valuable insight into the craft have shaped countless theater professionals.
A Brief History of Our Association
NMCA informally began in 1991 with its three founders: Lisa Dalton, Wil Kilroy, and Mala Powers. They presented the first Chekhov workshop for a professional theatre conference to teach Michael Chekhov's work at ATHE. With strong interest from participants, Wil Kilroy created the opportunity for our CTI's to be held annually at the University of Southern Maine where they were graduate and undergraduate courses. Other universities came on board as time passed. They include the University of Florida in Gainesville, Chapman University in California, and the University of Texas in Arlington. Our pedagogy distinguishes itself by using the Chart of Inspired Action by Michael Chekhov, which has evolved over the past three decades. As all teachers work through their own creative individuality, NMCA has always sought to offer a complete approach to performance training that includes discovery, development and application to every aspect of one's life and career.
Contact NMCA to Discuss a Membership or Training