Skip to Content
Continuing Chekhov Education
Deepening Your Chekhov
"This is the clearest and most powerful pedagogy for learning the method. You get clear tools and teaching processes and thus you become the best you can be. Lisa and Wil's personal and professional coaching stays with you long after the program ends. This pedagogy led me to teach the method all over Israel. And having experienced a lot of teachers and ways of learning Chekhov, I can say with certainty that the NMCA pedagogy is the basis for my teaching and acting with the Chekhov method."
-Ofir Duan, actor, Michael Chekhov teacher and coach.
If you have ever sampled the Chekhov techniques before, you may discover here aspects you never knew were part of the cannon. We serve up the whole menu with the Chart of Inspired Action[LK1]  as the foundational structure. NMCA offers the most comprehensive and refined pedagogy globally with the broadest applications in the most experiential setting. Because your master teachers collectively learned from over a dozen direct Chekhov students, the breadth of material taught may go beyond what you have experienced. And because our multitude of teachers taught us differently and sometimes contrasting from each other, we pass on those contrasting interpretations offering you our sources so that you ultimately can develop your own path to embracing the vast amount of material.
Your master teachers were founders and faculty of the first International Chekhov Workshops in the US. Their alumni are teaching in courses around the world. We also have continued to train with colleagues from various Chekhov organizations around the globe. We deeply respect the work of others and warmly welcome alumni and faculty from all organizations.The NMCA CTI is structured with all participating in one continuous syllabus, team-taught by two master teachers in an ensemble limited to 20 participants. We have a rapid immersion style of teaching that manages to invigorate the participants throughout the full days and is highly effective as a model for academia. The Michael Chekhov Playbook provides you with a tremendous set of resources, graphs, charts, notes to help you retain and refresh the wisdom being shared while you are up on your feet.This program weaves together a seamless system that you apply to monologues, improvisation, scenes, directing, interviewing, film auditioning and performance. Because all three of your founding team have had professional careers on stage and film as actors, directors and teachers, application takes high priority in our course.
Our signature SynthAnalysis seminar lifts Chekhov's To The Director and Playwright on to the stage in fascinating new ways. It's worth the price of admission.Our certification track adds cross pedagogy, more teaching/directing techniques, practicums for the candidates and extensive mentorship. We incorporate a clear historical context for his legacy and how it continues from Mr. Chekhov through our founders who formed our association, and ultimately to you as a carrier of his future legacy. With our insight, guidance and support materials, you can build on your foundational skills and knowledge to master your artistic talent. Regardless of whether you enroll in the certification track, you are invited to participate in this extra day of training. Our advanced course includes Devising, Eurythmy, and Steiner Speech which were standard parts of the original Chekhov Theatre School.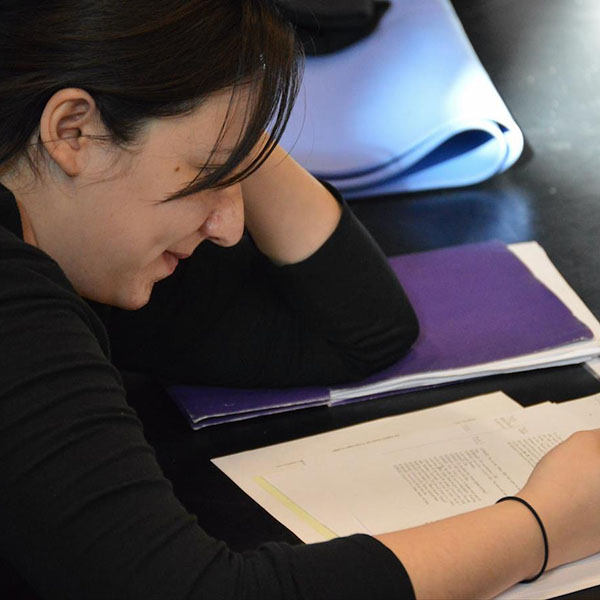 NMCA's Programs Open to Diverse Participants Worldwide
Whether you just learned about Michael Chekhov through our association or want to develop a deeper understanding of his techniques and talent development, NMCA can help you. We start with our Chekhov Training Intensive (CTI) to immerse students in essential training like the Chart of Inspired Action, but our programs don't stop with the CTI. Many of our students retake the CTI to sharpen their skills and understanding, and we have other offerings like certification programs and our Master Teacher Certification. These programs are an ideal option for various aspects of theater. We have certifications for acting, directing, teaching, and designing. With our Master Teacher Certification, you can contribute to theater's development and Chekhov's legacy by instructing students of your own. Deeper-by-Demand (DBD) is another program we offer that you can combine with other programs to enhance your abilities and perform with a union of mind, body, and spirit.
Contact NMCA to Discuss a Membership or Training